Finding the right real estate agent is the first step to finding the right home. As your exclusive Buyers Agents, it is our job is to protect your best interests by being your West Town and Near Northwest Side Chicago neighborhood real estate experts!

The West Town and the Near Northwest Side home buyer real estate market is extremely competitive. According to Crain's Chicago Business and Midwest Real Estate Data - in 2016, condos for sale and townhouses for sale in Logan Square and West Town (which includes Wicker Park, Ukrainian Village, East Village, Noble Square, Pulaski Park and River West) are selling faster than any other homes in Chicago at an average of 57 days vs a city average of 89 days. With record low home buyer inventory throughout West Town, the Near Northwest Side and all of Chicago, it's important to act fast! That's why, as your West Town and Near Northwest Side real estate agents, we work exclusively for you – without costing you a thing! In this biz, our commission is paid for by the listing broker at closing. We provide expert negotiating skills and professional advice to make the entire home search and purchasing experience quick, easy and understandable. Read what our past clients have to say about their home buying experiences. Take a look at our testimonials page.
With a sharp focus on Chicago neighborhoods, as your expert West Town real estate agents, we are equipped with the latest and most relevant market information to offer you the best possible knowledge and service. While we are by your side as your primary real estate agents, Keller Williams is structured around a collaborative, team approach – unique to the real estate industry. That means you get the personal attention and expertise of our entire team of real estate specialists working on your behalf.
Home Buyer Questionnaire Form
* Please fill out our new buyer questionnaire form. As soon as we receive your completed form, we will get in touch to help you in your search for your dream home!
Ukrainian Village in West Town Named #1 Hottest Neighborhood in the Country for 2016

"Affordability has topped buyers' lists of concerns for the past year, and many who dropped out of the market last year because of it are back with more experience under their belts. They've done their research and identified those pockets that are still affordable, but also offer the stores, coffee shops and short rides to downtown that make communities livable. This increasingly rare combination can be found in Ukrainian Village in Chicago, Eastwood in Nashville, Ericsson in Minneapolis and other hot 'hoods across the country."
"The neighborhoods on Chicago's near northwest side are an invigorating blend of reflection and reinvention. Families from Ukraine, Poland and Puerto Rico settled here, and today expressions of their cultures can be found in museums, churches and cafes serving traditional dishes. These have been joined by new restaurants and bars, fresh faces that honor a past of ice cream parlors, tiki dens and breakfast as the best meal of the day. These neighborhoods are great places for long walks — to parks, pubs and blues clubs — on both landmark boulevards and a landscaped trail where freight trains once rumbled."
Our Professional Value
Create Your Personalized MLS Search - We will create a personalized MLS search to target your area of choice, budget range, bed and bathroom count, parking preferences and more. You will receive a maximum of 3 emails per day with properties that match your exact criteria.

Why an MLS search? The MLS is the central database where every listing agent inputs property information and photos for all of the public listings you find on the internet. All other real estate websites such as Zillow, Trulia, Redfin, Realtor.com and even Google, pull all of their source data from the MLS for almost every listing you see on those websites, but sometimes the information being displayed is delayed because of the day and time those websites pull their source data from the MLS. Your MLS search will be the most complete and accurate source of real estate listings tailored specifically to your criteria to help you find the perfect home.
 
Pocket Listings - From time to time throughout the home search process, we will periodically send you pocket listings that match your search criteria. A pocket listing is a listing that isn't listed for sale publicly on the MLS, rather it is marketed through a listing agent's professional circle only.
 
Provide Neighborhood Real Estate Expertise and Market Data - We are the best source of knowledge for what is currently happening in West Town and the Near Northwest Side of Chicago neighborhood real estate market. We provide accurate and up-to-date information on new developments in the neighborhood, number of homes for sale, changes in median sales price, the average days on market across housing inventory types, number of recently closed sales in any given area and the average percentage of original list price received to help you make the most informed decision as a home buyer.
 
Schedule Buyer Showings - This is the fun part! Once you are ready to go out and see some of the homes you are interested in, we schedule showings based on your availability. We walk you through each property to help you identify the pros and cons of each to help you make an informed decision as a home buyer.
 
Determine Fair Market Value - Once we find the perfect home for you, we pull recently sold comparables from the immediate surrounding area to determine fair market value. Based on this data, we will get a better idea for what your initial offer should be. This is a very important step, especially if you are taking out a mortgage. Our goal here is to get a good idea for what the home will appraise for so we won't run into any issues with financing later.
 
Write the Offer to Purchase Contract - Once we determine fair market value, we draft the offer to purchase contract, you sign-off and then we submit it to the listing agent. From there, negotiations ensue until we arrive at an agreed upon price between buyer and seller. Then your offer is officially accepted! Both parties sign a fully executed contract and we have a deal in place!
 
After Your Offer is Accepted - Begins the process of home inspection and attorney review. After your home inspection is complete, there will be negotiations between your attorney and the seller's attorney to remediate the findings in the home inspection report. Once an agreement is reached between buyer and seller, you sign-off and we get ready to close on your new home!
Your Satisfaction is Guaranteed
Whether you're a first-time home buyer or a seasoned homeowner, a new home is one of the most important investments you will ever make in your lifetime. We know that getting the best possible mortgage for your particular situation is key, that's why we suggest using Kiki Calumet with A and N Mortgage Services, Inc. to finance the purchase of your new home. Kiki Calumet is an established, respected Chicago mortgage broker, and her team of professionals will help you apply for a home loan and find an arrangement that works best for you and your particular financial circumstances. From FHA mortgages to jumbo loans, A and N Mortgage Services, Inc. can help you finance the home you've always dreamed of owning.
A and N Mortgage Services, Inc., offers a wealth of different loan programs. And because everything is managed under one roof — from application to funding — the loan process is streamlined. So you get fast, efficient service and the best rates available. Plus exceptional customer care.
Get Started Today! - Contact Kiki Calumet with A and N Mortgage Services Inc. to get Pre-Approved over the phone in about 10 minutes.
Kiki Calumet - Executive Vice President
A and N Mortgage Services, Inc.
773-305-7010 | kcalumet@anmtg.com
NMLS Number: NMLS-185931
Quick Home Buyer Resource Links:
Chicago Real Estate Market Data
This Infosparks chart from MRED (Midwest Real Estate Data) / the MLS is a real-time housing market research chart designed for fast analysis of the Median Sales Price of ALL homes types in three different neighborhood areas compared to the entire city of Chicago.
West Town (Blue) including Wicker Park, Ukrainian Village, East Village, River West, Noble Square and Pulaski Park
Logan Square (Purple)
Near West Side (Orange) including the West Loop and Fulton Market District
Entire city of Chicago (Red)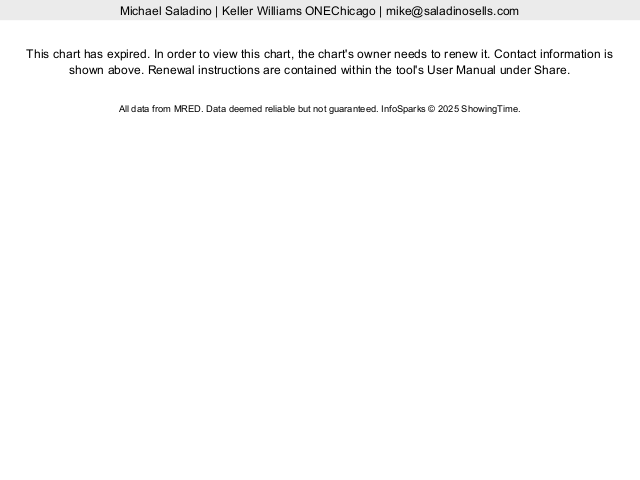 * Calculations are based on sold data. Prices do not account for seller concessions. Median represents the point at which half of the homes that sold in a given month were priced higher and half were priced lower. Average is the mean sales price for all closed sales in a given month.